Tis & P Dynamics Solution Limited was incorporated in May 2010 to carry out broad based general business that will enhance the business efficiency of major public and private organisations in specific business/industrial sectors in Nigeria.
The company has been strategically positioned to providing value-adding services to the Power sector as well as energy management services to key sectors including Real estate, Public/Government in Nigeria.
We are involved in prepayment metering system as well as sub-metering services in Nigeria with our "Prepaid meters". Some of our existing and prospective clients include Kano Electricity Distribution Company, National Institute of transport technology Zaria, Venture Garden, Pearl Nuga Park Estate, Ogun State Property Investment Cooperation(OPIC), Bayero University of Kano, Lagos University Teaching Hospital, Lagos H.O.M.S ( Lagos State Ministry of Housing) among several others.
The company has strategic and technical partnership with Hexing Electrical Co. Limited, one of the world's leading meter manufacturer.
Mission and Vision Statement
We are "very determined to providing unparallel excellent quality and value-adding energy management services through the optimal utilisation of our human and non-human assets to the delight of our clients and shareholders".
Tis & P Dynamics Solution Limited is poised to "becoming Africa's leading energy management service company".
We are founded upon very sound professional and ethical principles with a view to providing selfless services, packaged and executed with unrivalled quality and high level of promptness. This commitment is reflected by our by-line: "you can count on us always" 
Our business practices are based on the following:
Diligence

Transparency
Customer delight
Promptness
Consistency
Innovativeness
Accountability
Our energy management business is structured as follows:
Metering

 

and

 

Sub-Metering

 

Services
Supply

 

and

 

Installation

 

of

 

Energy

 

Meters

 

Supply

 

of

 

Accessories

 

for

 

Electricity

 

Meters
Electrical

 

Contracting
Energy

 

Audit

 

and

 

Management

 

Services
Performance

 

Contracting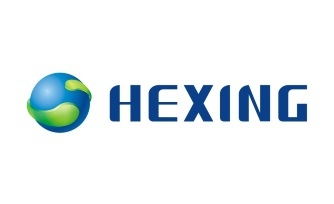 College of Medicine, University of Lagos
Federal University of Technology, Minna
Lagos University Teaching Hospital (LUTH)
Obafemi Awolowo University Teaching Hospital Complex (OAUTHC)
Lagos Homs Amuwo-Odofin
Lagos Homs Oyebode, Omole II
Baba Omojola Housing Estate Gbagada (LSDPC)
Ogun state property development cooperation (OPIC)
Plantation City, Warri, Delta State
Le-Moriah Residences, Ikate-Lekki Lagos state
Love-world Convocation Arena
Uduoso Hostel Benin City Edo State
The Omotola Plaza
Peace House
DNJ Properties and Investment Ltd
Pearl Nuga Park Estate, Sango-Tedo Lagos State
Gods Touch Apartments 1&2, Ajah Lagos State
Ibile Close Resident, Oniru Lagos State
Sebuff Plaza, Jakande Lagos State
Maya Maya Centre, Jakande Lagos State
Heritage Court Lekki- Lagos State
Princess Plaza, Ajah, Lagos State
Joy good Mall, Ajah, Lagos State
Oba Akin Sateru Estate, Lekki Lagos
Canal West Mall, Lekki, Lagos State
Adlat Investment Limited
Yekuns Investment Nigeria Limited
.Ikorodu Shopping Plaza I
Jesus Pavillion
.Kooth House, Opebi, Ikeja Lagos State
Kano Electricity Distribution Company
Jos Electricity Distribution  Company
He holds a degree in Electrical and Electronics Engineering from Obafemi Awolowo University, Ile-Ife. He has over ten years experience working in the downstream of power sector managing metering and revenue cycle management in the industry, couple with construction and  maintenance of  overhead line. He worked with Momas Systems Nigeria Limited where he managed the supply and installation of over 100,000 units of prepaid in Kano and Kano Electricity Distribution  Company. He also worked with momas electricity meters manufacturing company  as the head of commercial secured many multi-million contracts, positioning Momas as the market leader in Nigeria.
Folashade Afuwape is a graduate of Lagos State University Ojo, Nigeria. She has garnered over a decade of practical experience in Human and Administrative studies, commercial and sales activities with Momas/memmcol respectively. She worked in various capacity contributing immensely to the growth and development of the company and staff at large. She joined the TIS&P dynamics few years ago in other to impact positively. She attended several seminars/workshop both here in Nigeria and abroad.
Mr Lateef Adeyekun is a graduate of Electrical and Electronics Engineering from Obafemi Awolowo University Ile-Ife , M.Sc Strategic Information Systems from University of East Anglia, United Kingdom. He is an Oracle certified professional with skill in different programming language. He has over ten years of experience working on designing and implementing Application software. Prior to joining the TIS&P management team, he has worked with several company and developed several business application currently in use a number of higher institution in the country.
Do you have a question for us or considering engaging our service, you can talk to us.